Job Summary
Dentist Jobs in Zirakpur
At SmileWide, we're combining top-class care with amazing environments, elevated hospitality, consumer-grade technology, and curated products to redefine going to the dentist as a whole-you wellness experience.
The mission of the Dentist role is to lead the clinical treatment of patients and build a unique, Patient-centric dental experience to supports the values of our brand.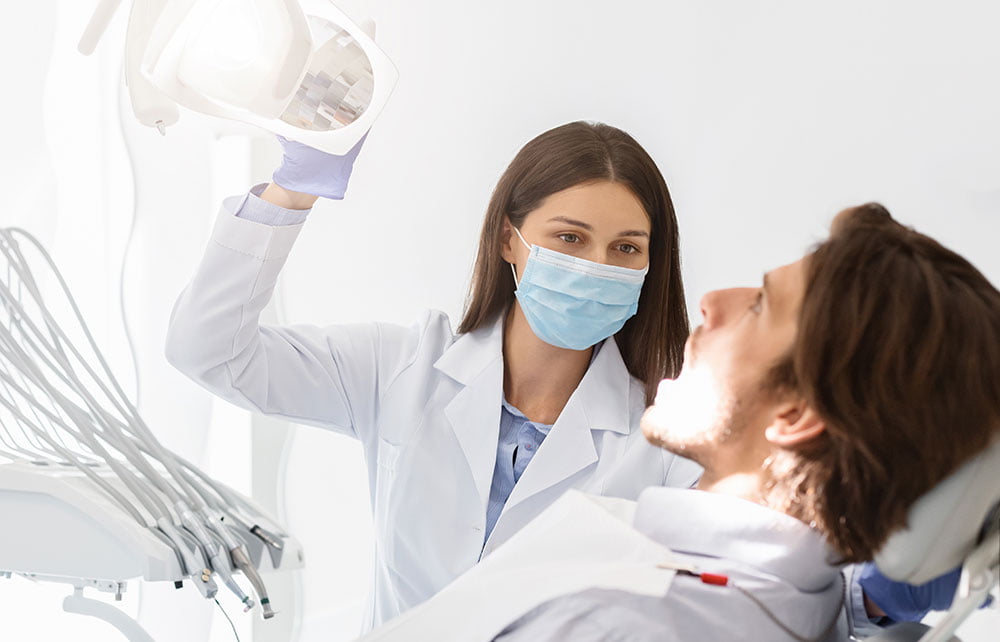 Responsibilities and Duties of Dentist
Lead the clinical diagnosis and appropriate dental treatment of patients
Examine teeth, gums, and related tissues using dental instruments, x- rays, and other diagnostic equipment to evaluate dental health
Diagnose any abnormalities and plan appropriate treatments
Perform dental procedures, such as extractions, filling cavities, correcting bite issues and overcrowding and performing or scheduling root canals or more specialized dental procedures
Well versed in handling complex dental cases and decides when to get consultants.
Diagnose and treat diseases, injuries, malformations of teeth, and related oral structures; provide preventive and corrective services
write prescriptions for antibiotics and other medications. Other duties may apply such as instruct patients on postoperative and general oral health care
Perform clinical treatments within the SmileWide SOP's and legal regulations.
To work in cooperation with other staff members and exhibit team work.
Collaborate with non-clinical functional areas of Finance, People Support, IT, and Reimbursement to maximize the economic opportunities of your practice
Create higher economic potential through aspirational patient care that creates lifetime patients
Required Experience, Skills and Qualifications
Current License to practice dentistry in state where employed Minimum of 2 years' clinical experience at a dental practice
Excellent communication skills.
High level of integrity and dependability with a strong sense of urgency and results-orientation leadership quality with decision making and problem-solving skills.
Patient-Focused Dedication to ensuring the highest quality of care to patients
Dentist jobs in Zirakpur required a minimum of 2 years of work experience. Applicants must have a current and unrestricted dental license to practice in any state, must be current on continuing education requirements and must be current on immunizations and provide documentation.
Job Type: Full-time
Salary: ₹12,000.00 to 25,000.00 /month
Education: Applicants must have the distinction of a BDS or MDS
Location:  Zirakpur (Preferred)
Required Documents: Address Proof, Identity Proof, dental license, and registration number.
Industry: Dental
Please don't call otherwise you will get rejected automatically.
Send us an email at info@smilewide.in with your CV or fill the contact form below.
[contact-form-7 id="1594″ title="Dentist"]