How to Find the Best Dental Clinic in Chandigarh
99 Things to Consider when Choosing A Best Dental Clinic in Chandigarh
Chandigarh is a beautiful city and clearly, there'll be lots of dental clinics you can possibly come across. In this post, we will help you to find the best dental clinic in Chandigarh.
Knowing which ones are worth giving a shot can be a little tricky for anybody (be it a foreigner or local)
But don't worry at all, this post will give you 99 whole things to consider to help you in deciding which dental clinic is right for you.
1. Location
Clearly, the location of any business has always been an important factor and looking for the best dental clinic(s) in Chandigarh shouldn't be any different.
2. Office hours
The opening and closing time of any business is an important factor to take into consideration.
3. Cost
How much do you think you will spend? Have you looked at or asked about their charges? Some dental clinics don't tell you about consultation fees and other administration or registration fees until you arrive at the place. Make sure you are informed well enough about the cost before taking your decision.
4. Personal comfort
Your comfortability is in no doubt, top priority and should definitely be considered. Since you might be spending more than just a few hours at the clinic, it is important that you at least, "feel at home".
5. Professional qualifications
How qualified are the people who work there? Think about. You do not want people who have not been certified as dentists working inside your mouth. It's as creepy as it sounds!
6. Experience
This goes with the qualifications aspect. How experienced are the people working there? How long have they been working? They probably just opened or started work, but the experience level of the staff might be more than you would think.
7. Emergency care
How good is the clinic's emergency care system? Do they pay attention to people who need urgent treatment or leave them unattended for long periods? While I cannot say for sure if a dental emergency could kill someone or not, it is still very important that in addition to everything else, emergency issues are dealt with with more seriousness.
8. Is it a registered company?
Whether the health facility is a registered one or not is another very important thing to look out for when picking the best dental clinics in the city. I'm sure you already know by now that it is always safer dealing with businesses that have been registered. If you didn't know, well, now you do!
9. Language
What language(s) do they speak and what language do YOU speak? Is there anyone who can translate to you if possible? In some countries, it is hard to hear people use English even in the workplace. In Chandigarh, it is likely every dental clinic you go to will have English speaking employees but still be mindful of that anyway.
10. No Discrimination
A dental clinic which doesn't discriminate against race, religious backgrounds, etc is the one where you'll want to be.
11. Accessibility
Good dental clinics should be accessible-friendly for people with wheelchairs, walking sticks, etc. Furthermore, the staff should also be able to give a hand to people who may need help moving around.
12. Educates Patients
The best dental clinics take time out to educate their patients while they seek treatment as part of their services. In addition to everything, it shows how much they care about your well-being.
13. Customer Service – before you get to the place
What is the customer service like before you arrive at the clinic? Do they respond quickly and politely to your enquiries? You shouldn't overlook this.
14. Are they members of professional associations?
Does the clinic have any professional affiliations or associations? Most dental clinics should be associated or affiliated with a government agency or health service one way or another
15. Website
Do they have a website? And how informative is their website? Can you get most of your questions answered by going through the website? This is indeed, one of the very first things you need to consider since websites are a very vital part of businesses nowadays. Furthermore, the quality of the website also tells a lot about the kind of institution they are.
16. Refund policy
Do they offer refunds or give a money-back guarantee? Another important question to ask yourself before taking out you rmoney and making payments for any services whatsoever.
17. Dental Extractions
Extractions are one of the most common dental procedures there is and hence, any good dental clinic should be able to do this as part of their services.
18. Does the clinic offer new patients specials or do anything to show appreciation for their current patients?
This might include special packages and loyalty programs which show that they have their clients and patients in mind. While this may be a very small factor, it still is as important as anything else since it is another means through which you can tell a dental clinic actually cares and thinks about their patients.
19. What happens in the case of power outage?
Is there a standby generator or a quick way for them to continue working in case there's an unforeseen event like a storm or power outage?
20. Cleanliness and Hygiene
How clean is the environment? Cleanliness is obviously a point you cannot leave out since it is very important for every medical institution to be clean and practice good hygiene.
21. Customer service and reception – when you get there
How is the reception like upon your arrival to the clinic? How are you treated by the staff and served? Good customer service shouldn't end online but should extend to the physical as well. Almost all the time, the best dental clinics in Chandigarh have the best reception in addition to every other thing else.
22. How does the clinic bill its patients?
What are the payment methods? How can you pay? Will they accept cheques, MasterCard, traveller's checks? I would rather take a clinic which has many payment options than choose one with about one or two for my convenience.
23. Availability of dentists
Dentists, just like other business people, are very busy professionals. Knowing you can visit a dental facility and be able to see the dentist you made an appointment for is very important since this way, there will be no disappointments and you'll go home happy. The dentists in a dental facility should be always available and ready to help out their patients when the chance to do so presents itself."
24. Can they refer you to other specialists if they can't do the job or help you?
Sometimes some professionals fail to do their tasks and when this happens, we cannot always blame them since we know they're also humans. Some selfish medical professionals will refuse to refer you to other people who could help you when they cannot, and this should not be the case. Some clinics, in general, don't even give referrals and that is a very bad thing since referrals are really important as well.
25. Up-to-date modern technology
It is dangerous visiting clinics that have very old machinery and equipment. Imagine getting stuck in an MRI machine because it's old and not up-to-date. Scary, right? Well, this is why modern and up-to-date equipment is always the preferable choice. They should have good systems in place from computers to telephones, to even small tools.
26. Specialization
What are they specialised in? This can be easily seen on their website (if they have one)
27. Carefulness
The least mistake could cause some serious problems in any medical institution. A dental clinic is no different. Hence, carelessness should not be tolerated in the least.
28. Ask family, friends, and neighbours.
If you want the best food joint in Chandigarh and you're new to the city, you will most likely ask those who have been living there longer than you have! The same way, if you are looking for the best dental clinics in Chandigarh, then start asking your friends, neighbours and people who know the place better than you do.
29. Time-consciousness
Some dental clinics waste a lot of time when you visit them. I'm sure you do not want to be staying at the clinic from morning to evening if you just went there for a whitening procedure. They should be able to work fast enough and serve quickly.
30. Follows up on Patients
A clinic that follows up on me to make sure I'm alright is one I'll definitely like to visit again and add to my top list! Due to how busy some of us are nowadays, we don't always get the time to go for regular check-ups and the like. Haven our clinics show interest in our well-being by performing random check-ups is indeed, one thing many would appreciate more than anything!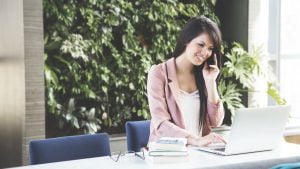 31. How easy is it to make an appointment with the clinic?
Yes, making appointments shouldn't be a headache. In fact, it should be as easy as possible. Some clinics will make you book your appointment online or over the phone, others will allow you have a consultation even if you didn't book before going.
32. Infection Control
Another important factor to bear in mind when choosing the best dental clinics in Chandigarh. How many clinics actually out in place infection control measures so that other patients and staff are safe? Most don't care. Yes, it may be true that a dental facility isn't the same as a hospital, but infection control measures should still be put in place just for added safety and protection.
33. Doctor-patient communication level
If you can't communicate freely with your dentist, what's the point? This is another form of comfortability you must consider
34. Do they perform bridges and implant procedure?
Bridges and implant is one other very common dental service that every good dental clinic must have. A lot of people go in for this procedure.
35. The clinic's reputation online
Do they have lots of bad ratings? What do people say about them on the internet? Since online reviews are very important nowadays, it is definitely important for businesses to have their services reviewed for others to know what they're dealing with. Even though good reviews on the internet don't always mean a good reputation, this is still an important factor to consider.
36. Do they show interest in treating patients with your specific condition?
If no, then they're definitely not one of the best.
37. What is the clinic's policy on missed appointments?
What happens if you miss an appointment? Every dental clinic should have their own policies about this and it's important to be informed about this.
38. Confidentiality
I'm sure you know by now that most hospitals and medical institutions are expected to respect the privacy of their patients and keeping their files as private as possible. Sometimes even from their own families! A dental institution should be no different.
39. Space
How spacious and well laid-out is the place? Can you and other people move about freely without bumping into machines or equipment or without them being in your way? First of all, the aim of the clinic is to treat you, not to cause accidents and more issues for you while you visit.
40. How sociable are they?
Can you contact the clinic or find them on social platforms like facebook, twitter, etc. ?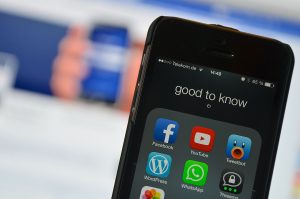 41. Gum surgery
Another common procedure which should be available in most of the best dental clinics is gum surgery.
42. Dental implants
Dental implants should also not be forgotten as one of the most wanted dental procedures and for this reason, your best dental clinic in Chandigarh should have this as one of their procedures. It is a must.
43. Do you observe the dentist and staff wearing gloves and other protective gear while working on other patients?
Since a dental clinic is a health facility, it is very important to practise safe medical standards. Almost all the time, gloves are to be worn and furthermore, during times like operations and examination procedures.
44. Do they sell anything there? And what?
Just like when you visit an eye clinic you notice glasses and different kinds of eye products being sold there, is it likely this dental clinic has any such things?
Some dental clinics have good toothpaste, toothbrushes, mouthwash, etc that they sell so you could purchase them right there instead of going out to look for them to buy. This makes everything easier and so much better.
45. Do they offer after hours care?
After working hours are over, would they offer any type of care or assistance? This is especially relevant because sometimes you might need to be cared for after the usual working hours, and this is a factor that shows that they are there for you at all times when you need them.
46. How does the dentist or dental team deal with nervousness about dental procedures?
We are all different and it's natural for us to have phobias. Some faint at the sight of blood and others tremble in enclosed places. Because of nervousness, dentists or staff might not be able to work on the patient and as a result, the patient would have just wasted their time going to the clinic in the first place. Good health practitioners are aware of phobias and are always able to help their patients whatsoever the situation might be.
47. Fillings and Repairs
The last most common dental procedure I'm going to mention in this post. If the dental clinics you know in Chandigarh do not do this, they are certainly not the 'best'.
48. Meeting your needs

Are your needs being met? If not, then you're not getting value for your money.
49. Do they have air conditioning for when the weather is hot?
You don't want to be sweating while you are being worked on. Not a very pleasant experience.
50. Near Public Transport
The clinic being located around or close to a public means of transportation can be very useful. Not everyone who visits the clinic will do so with private means of transportation. Therefore, this really counts as well.
51. Open to complaints
You would notice that some businesses have a complaint box or service that allows you to report incidences, bad experiences and the likes of the staff. Yes, this is one thing to look out for. I would rather go to a dental clinic which has this service than go to one that does not.
52. Effectiveness of the dentist and whole dental team
How effective and efficient are the dentist and the whole dental team in general? Do they match up?
53. Submits insurance claims on your behalf to maximise benefits and savings
Some clinics have the decency to submit insurance claims on the behalf of their patients.
54. Clinic's reputation offline
The reputation of the dental clinic should not end online. It is important to know that offline reputation is as good as online and may even be more important than that of online reputation in general.
55. Do they support the local community?
Some clinics give back to their local community to show how much they really care. These institutions are admirable and as a result, can be listed as part of "the best" in town.
56. Does the clinic have good parking space?
When you visit the clinic, do they have good parking space for your private means of transport? If parking is going to be a headache, I don't think your experience has started very pleasantly.
57. Do they have a heating system?
What about when it's cold? Chandigarh is known to get really cold from the months of November to February. A heating system will be needed for when you intend to visit a dental clinic during this time.

58. Patient records should be easily accessible
Patients files and records must be readily and easily accessible when they come for appointments or visit the dental clinic after a period of time. It is bad to keep the patient waiting for long while you search for their files or folders.
59. Who owns it?
You might want to know who owns the clinic. Sometimes it can be a very useful piece of information.
60. Do they provide whitening services?
A dental clinic which doesn't provide teeth whitening services is no dental clinic at all. This is one of the most common teeth procedures any good dental clinic should have. If any dental clinic in Chandigarh doesn't provide teeth whitening services, then I really don't know if they are worth visiting.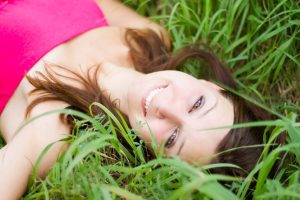 61. Do they hold surveys or try to get feedback from their clients and patients?
Any business that is looking to get better or improve will have no issues organising surveys or getting the feedback of their customers. This shows seriousness and tells a lot about the business.
62. They ask you to bring any prescription drugs and over-the-counter drugs to your appointment
Clinics that actually care about your wellbeing will want to know everything that is possibly harming you and try to help you fix them. If they ask you to bring with you any prescription drugs you may have, they care. They could be one of the best.
63. How many patients have they treated or taken care of?
You might not know this, but you could at least have an idea if they have quite a reputation. You'll know they have treated and taken care of quite a number of people before you.
64. Affiliate Programs
Do they have any form of affiliate programs?
65. Do they offer guarantees?
Can they guarantee you and assure you of some of their treatments and procedures? If they cannot guarantee even the littlest ones, they certainly are far from being the best. This only means they're not confident enough in what they do.
66. Do they provide root canal treatment?
By now you should know that certain common dental procedures and treatments are a MUST for the best clinics out there.
67. Availability to provide office tour
Are they available and able to give visitors a tour of their facility? Also, another factor to consider.
68. Does their website have a 360-degree view or google earth included so their visitors can have a virtual tour of the place before visiting?
It's not always that a person can visit a place physically. Sometimes they would like to have some idea of the place (at least) before they spend time and money going there. Nowadays, with the help of modern technology it is possible to "have a look around" by just sitting behind your screen. This is a feature that is admired by a lot of people.
69. Are they student-friendly?
Do they have student packages, discounts or have any other offers for students? Most institutions have students in mind and therefore, it wouldn't be such a bad idea if a dental clinic did.
70. Good ventilation is also another important factor.
Why should any medical or health facility not have a good ventilation system? That's not acceptable in any way. It is probably one of the most important factors any health facility should have.
71. Range of service
This talks about the wide range of services they provide. How broad is their range of service?
72. If you have children, will the dentist see them too?
Sometimes you might decide over the at the dental clinic to let your dentist see your kids as well in addition to treating you. Would they agree to do this? I would rather they agreed to take care of my children than even worry about me.
73. Things to occupy kids
If it is a dental clinic that is suitable for children, there might be some form of kid-friendly section where children can play while their parents are being attended to.
74. Practice standards
Every institution must have their standards as this is what will keep them going. What are their standards?
75. Values you as a Patient
They value you as a patient and treat you like royalty even if you're not part of any VIP programs whatsoever.
76. Payment options for non-insured patients
Does the clinic offer payment options for patients who are non-insured? Not everyone who visits the clinic will have insurance, and that's for sure. It doesn't mean they should be left out.
77. Transparency
Are they honest with you about things they cannot do or what they cannot do for you? Transparency is of course, very important.
78. Do they keep their promises?
Making promises and delivering on them is an important thing indeed.
79. Practises "the customer is always right rule"
This is a quite known business rule and dental clinics are not exempted from it. They should be able to "let you be right" even if you're not in order for there to be peace and so you can go there again.
80. Seating/ waiting area
Enough chairs or seats for both patients and visitors is very important at a dental clinic. Most dental clinics are quite small, but there should be enough area for this purpose.
81. Politeness
Do they say "thank you", use words like "please" and apologise when they have offended you or done wrong? This might be a simple thing but it is equally important.
82. What type of anaesthesia is the clinic certified to administer?
This is a very important thing to consider with planning to visit a dental clinic for an anaesthesia procedure. You first of all, want to find out about this before even concluding on your appointment.
83. Dental Crowns
This is a very simple procedure and a very common one too. The best dental clinics in Chandigarh will definitely have this included in their services.
84. They put you first
It is more about YOU than them
85. Do they just talk or they deliver?
Saying you can do something is one thing. Doing it is another.
86. What does your insurance cover?
It is important to know what exactly your health insurance covers at that particular clinic so as not to end up with disappointments.
87. Consistency

How would you like it if McDonalds changed their burgers every single time you went to get one? I'm pretty sure you wouldn't be so happy buying from them again. Maybe, you might, but I doubt you would keep going back if it were the same story over and over again. Hence, the need for consistency in dental clinics too.
88. Awards and recognitions
Have they won any awards? You might see some of their awards hanging on the walls of the clinic when you enter. This shows that they've at least, had some recognition.
89. Team spirit
How would you feel if you went to a dental clinic and the staff were all at loggerheads or there was so much tension between them? Weird, right? Well, this is why team spirit is also very important. It can make the client feel at ease.
90. Sufficient resources
They should be able to give you enough information or help you through enough resources like the internet, flyers, brochures, etc.
91. Appearance of people who work there
The staff – be it interns, janitors, or receptionists must look their best (clean and tidy) at all times. Their appearance goes a long way to contributing to the image of the clinic. Therefore, this point must not be taken lightly.
92. Smell of place

You do not want to visit a dental clinic and the air will be smelling weird and unpleasant. Who wants that? It is especially relevant that the air in the place is fresh and clean and pleasant.
93. Washrooms
You might probably need to visit the washroom on one of your appointments and hence, the need for washrooms at the dental facility. It is important that they're clean and neat as well.
94. Availability of food
Sometimes some drugs or medical procedures might make the patient hungry and want to drink or eat something. Therefore, there should at least be some food nearby or close-by in case patients need to eat. Even dentists might need to eat themselves after working for long hours.
95. Educative wall posters
When you visit medical facilities they mostly have wall postings educating the people who come there -be it visitors or patients. Dental facilities that seem like they're of high quality, would in one way or another, have some educative posters around since they care about educating their visitors in every little way possible.
96. Real before and after pics /testimonials
A lot of businesses are known to use fake testimonials nowadays. It is important to know which ones are real and which ones are made-up. It is especially relevant.
97. Don't always believe online reviews
It is true that reviews help us a lot sometimes when we're trying to make decisions, but don't always believe everything you see on the internet! A dental clinic might have 5-star ratings from 75 reviews but they might all be fake and not genuine! So it is always better to try and visit the place yourself if you have the time and if you can in order to be a 100% sure.
98. Satisfaction
You might visit the most expensive and sophisticated dental clinic there is in Chandigarh but are you satisfied with them in the end?
99. Follow and use your instincts
Yup! Listen to your gut. Sometimes that's where we get the right answers we've been looking for.
In conclusion…
You might not need all 99 things to take into consideration before deciding which dental clinic in Chandigarh is the best for you, but I've provided you with enough things to look out for in order to make your work easier in case you were out of options.