DENTAL TREATMENTS
at smilewide dental clinic Zirakpur
DENTAL IMPLANTS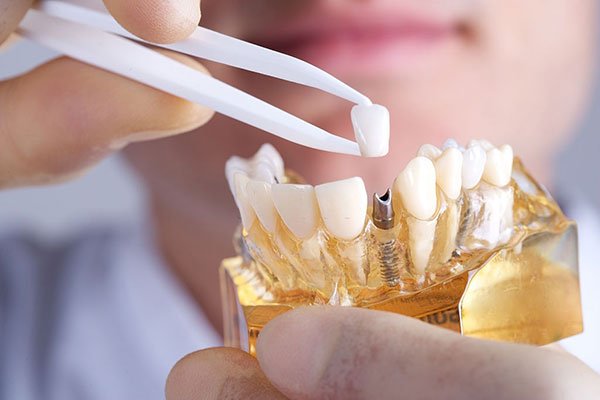 A dental implant is an artificial tooth that is placed into your jaw to replace missing teeth. Dental implants in Zirakpur are now available at our dental clinic in Zirakpur by a specialized implantologist.
DENTURES
It is a removable replacement for missing teeth and surrounding tissues. Complete and partial dentures in Zirakpur are available at our best dental clinic in Zirakpur by a specialized Prosthodontist.
BRACES
Dental braces are used to straighten or align your teeth. Dental braces in Zirakpur are available at our dental clinic Zirakpur by specialized orthodontists.
ROOT CANAL TREATMENT(RCT)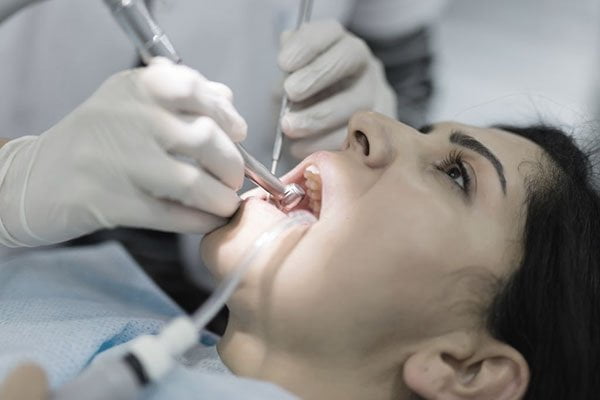 Root canal is a treatment to repair and save a badly damaged or infected tooth instead of removing it. RCT/ Root canal treatment in Zirakpur is available at our dental Zirakpur by the specialist endodontist.
We serve all your dental needs, from routine cleanings to dental implants, from whitening to more advanced cosmetic dentistry at our dental clinic zirakpur
WHY DO OUR PATIENTS' THINK
Smilewide is the best dental clinic in Zirakpur?
Painless Dental Treatments
Experienced Dental Professionals
Flexible Payment Options
Beautiful Smile Design
One Place for All Your Dental Needs
Convenient Scheduling
Convenient Location – Zirakpur (heart of Tricity)
Up to date dental equipment
ABOUT SMILEWIDE DENTAL CLINIC IN ZIRAKPUR
At SmileWide multispecialty dental clinic, experienced Tricity dentists collaborate to provide you with outstanding dental treatments that are technologically up-to-date, with a promise to provide a distinct patient experience and results.
Having all dental specialties, we can comprehensively serve all your dental needs, from routine cleanings to dental implants, from whitening to more advanced cosmetic dentistry.
We are the top dental clinic in Zirakpur committed to providing an experience that is memorable and life-changing.  Last but not least you already know that prevention is better than cure, so we are investing a lot to educate people using our social media platforms about oral health care.
PATIENTS' FEEDBACK
Few of our satisfied patients(99.99% success rate)
"Dr. Reena is AMAZING!!! Dentist, She makes you feel comfortable and explains everything in detail. I was always afraid of dental treatments but after having consultation and treatment from her so happy and pain-free. I am referring everyone I know to her. Highly recommended!"
"Though I hate, hate dentists, Dr. Reena Rawat really makes you change your whole perspective. She is attentive and really takes her time to explain the process and what you should be doing to keep your teeth healthy. The people that work with her are just as nice and courteous. So thoughtful! The place is clean and welcoming. What else can I say? they're amazing!"
"Best place ever. I've been to too many dentists since I moved here 6 years ago. All Doctors were always mean and not very pleasant to work with until I came here… I saw this on Google Maps, great deal, but what got me excited was the service. From the assistant at the front desk, the hygienist and then the dentist, they were all extremely kind and professional… will be back definitely"
LOYALTY PROGRAM
Get peace of mind with our yearly packages
SmileWide Dental Clinic in Zirakpur, Mohali is multipurpose dental health care that provides a complete variety of dental treatments, allowing us to make minimal referrals to specialists.
Keeping our uninsured patients in mind, we have set up our Patient Loyalty program.
It is designed to provide quality dental care in Zirakpur which is both cheap and reachable even for those who are not insured by SmileWide – The best dental clinic in Zirakpur
COMPLETE FAMILY DENTAL PACKAGE
2 Cleanings Per Year (2 per benefit year)
Additional Cleanings as Prescribed at a 50% discount
X-Rays as Needed by Dentist Zirakpur
Examinations (2 per benefit year)
One Emergency Exam (if necessary)
20% off all other dental services provided in our office
Call smilewide dental clinic in Zirakpur, Chandigarh today to book your loyalty card.
FREQUENTLY ASKED QUESTIONS
Is the dental clinic in Zirakpur open on Sunday?
Yes, our dental clinic is open on Sunday from 10 am – 7.30 pm. Having a prior appointment for Sunday is recommended and it can save your time.
Why do dentists in Zirakpur take X-rays?
During the dental checkup, teeth' internal structure & related ailments cannot be identified. For better diagnosis of dental ailments, dentists perform X-rays.
What is a dental filling?
A tooth filling is a procedure wherein the damaged and decayed part of a tooth is removed and the area is filled with a replacement material to protect against further damage and to restore the tooth's appearance and function.
How often should I visit a dentist?
Unless there is something wrong with your teeth or you are undergoing some sort of treatment, our dentists recommend that you visit them twice per year. This is because it usually takes cavities around that amount of time to develop.
What is the consultation fee charge by dental clinic in Zirakpur?
SmileWide dental clinic Zirakpur charge ₹300 for consultation which is valid for 2 weeks period.
Why do I need a dental cleaning?
Even if you brush and floss daily and don't have pain, a problem, or a cavity, you should get regular cleanings. Getting your teeth cleaned and polished not only gives you a great smile but also prevents future decay and gum disease.